MiniPleat HEPA / ULPA Filter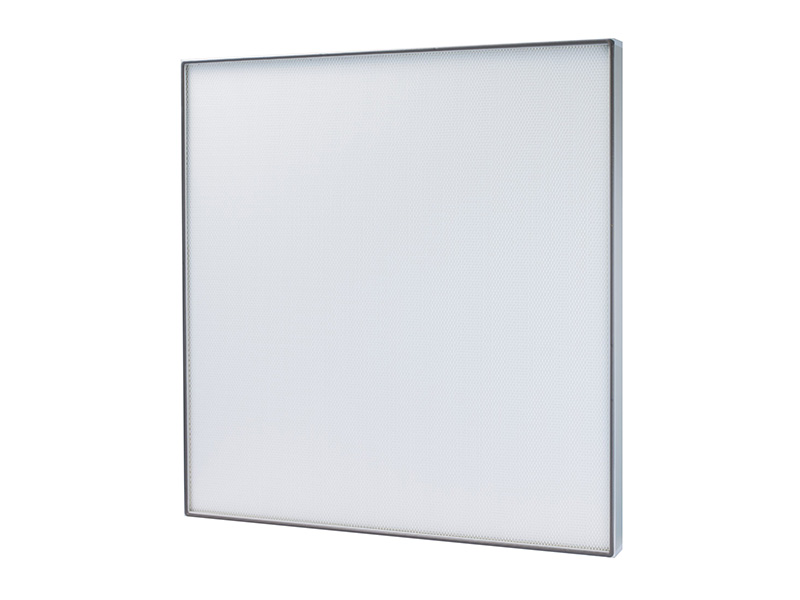 MiniPleat HEPA/ULPA are used in intake and recirculating air filtration for
cleanrooms and in laminar flow hoods with ultra‐stringent requirements for clean air and sterility. The MiniPleat technology employed ensures flow‐friendly geometry and equidistance of the pleats, with homogeneous media velocity coupled with a very low pressure drop. This means particularly cost‐efficient and dependable operation plus a quasi‐laminar outflow.
Available in all dimensions commonly encountered on the market.
Standard Size & Performace Parameters
| | | | | |
| --- | --- | --- | --- | --- |
| Type: | MP‐E11 | MP‐H13 | MP‐H14 | MP‐U15 |
| Class EN1822 | E11 | H13 | H14 | U15 |
| Efficiency EN1822@ MPPS [%]  | >95% | >99.95% | >99.995% | >99.9995% |
| Initial‐ΔP[Pa] at nominal airflow | 95 | 125 | 160 | 250 |
| Rec. final pressure drop [Pa]  | 200 | 300 | 350 | 450 |
| Max. temp. [°C]  | 80° | 80° | 80° | 80° |
Model
(E=efficiency)
Width
Height
Depth
Nominal
airoflw
[m3/h]
MP61061069‐E (E11‐U17)
610
610
69
1000
MP122061069‐E (E11‐U17)
1220
610
69
2000
MP117057070‐E (E11‐U17)
1170
570
70
1100
MP117087070‐E (E11‐U17)
1170
870
70
1750
MP1170117070‐E (E11‐U17)
1170
1170
70
2200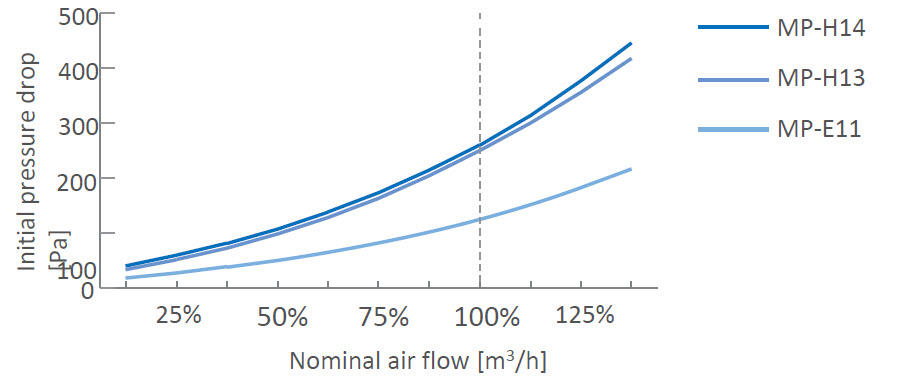 Frame
Aluminum
Spacers
EVA
Filtermedia 
high quality glass fibre paper (water resistant)
Options 
▪ Foamed endless gasket (single / double side)
▪ Flat EPDM gasket
▪ Knife edge